Evolution from 2007
Interview with Niccolò Milanese, one of the Transeuropa Festival's founder.
How was the festival born?
The idea of the festival was always to bring together larger and larger groups of people, who would open up a space and a time where another idea of Europe could be imagined, and realized, then to attract other people to it. Even if now there are more cities involved, this idea remains. Even if it's a very modest festival, it is still one of the rare occasion where Europeans can get together and work on the future of this continent.
What has changed during the years?
Throughout the years, a clearer methodology has emerged, and there are more activities in public spaces to reach out to people who don't think they are interested in the future of Europe and then they discover there are other ways to engage in it than the institutional way.
At the beginning, in London we had a passive audience: there were debates and artistic performances, but there was always a barrier between participants and speakers or performers.
The 12 months between the 2009 festival and the 2010 edition were pivoltal: from Transnational the festival became Transeuropean. In 2008 there were massive protests around the G20 meeting, crisis struck, and we had to be less naïve in thinking about a future of Europe. While in 2007-09 we concentrated on the failure of creating an European constitution, from '09 on the public imagination was dominated by the financial crisis, which marked a change in how people participated to politics and European future. After 2008 everything was leveled: all experts had dramatically lost credibility, and the audience wanted to become actors.
At organizational level, the main change has been understanding that we had to move the festival across Europe. It was a premonition of radical experiences of Europe opening up, a Northern European vision clashing with a Southern, Westerner and Eastern concepts would collide, so with the festival we had to cover the whole territory.
Future of the festival
How do you see the future of the festival?
The strength but also the vulnerability of the festival is its sensitivity to the political and social concerns in Europe, and the fact that it tries to say something that it's pertinent both at a local and transeuropean level. The future of the festival depends on its reaction to the future evolution of the European society,
We are forging new links with other side of the Mediterranean sea, maybe it will be possible to bring the festival there when the political situation is more stable.
The festival has always been meant to break Europe from its fortress mentality and to conceive it as place of exchange for other parts of the world, as a giant translation machine.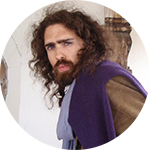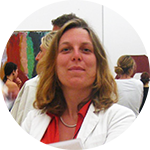 Past Editions
As the festival enters its sixth edition, take a look at what happened in the last two years.